Whipped Navy Baseball Cap: The Facts + Making Video
Posted by BRADLEY GRAVETT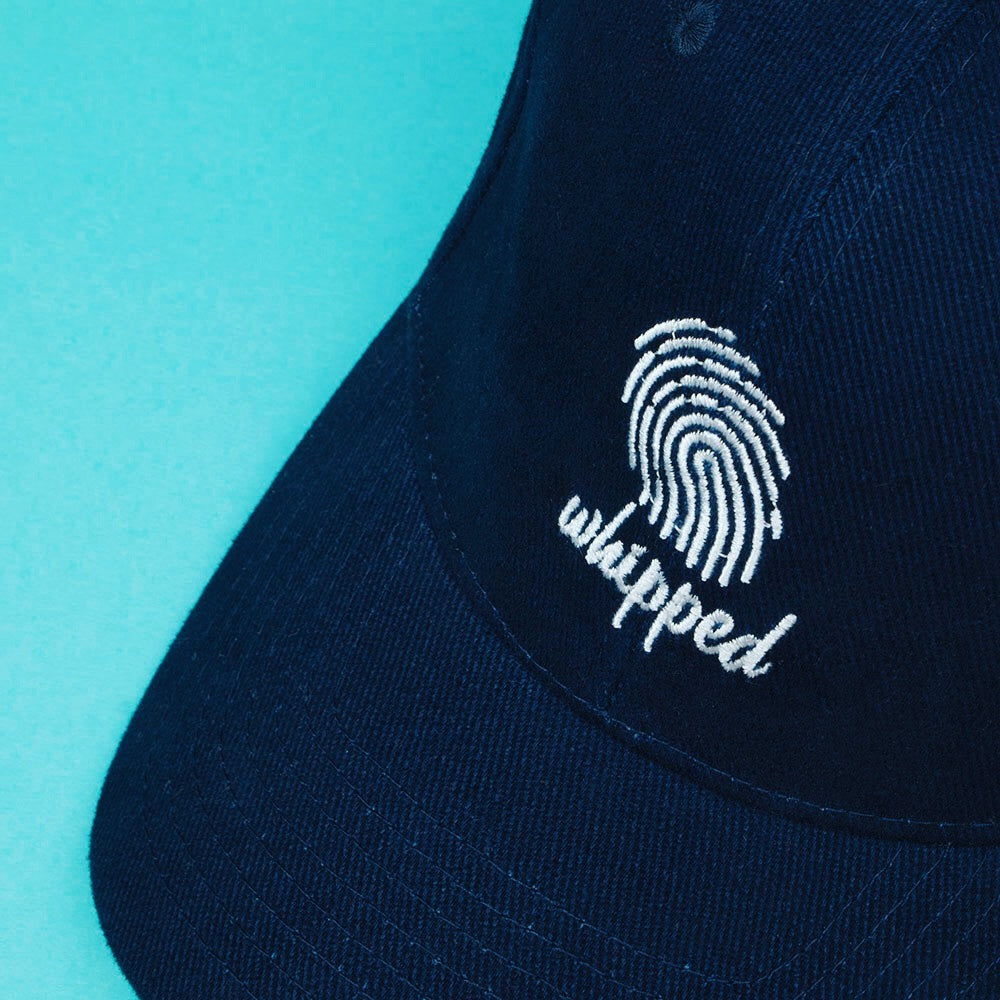 The 'Whipped' Fingerprint Design:
The definition of 'whipped' as quoted from the Urban Dictionary is "being completely controlled by your girlfriend or boyfriend...in most cases a guy being completely controlled by his girlfriend."  The 'Whipped' Fingerprint embroidered design has been carefully crafted for anybody that's lucky enough to be under the thumb👍👨👩...😉. The embroidery is sized approximately 5cm high x 4cm wide and is designed, manufactured and shipped by Hatty Hats Embroidery in the United Kingdom.
The Colours Used:
The Whipped Fingerprint design is stitched with only one colour on the navy baseball cap and thats white. This colour is used for both the text caption and fingerprint design.
The Stitch Count:
(Total number of times the embroidery needle moves up & down.)
The 'Whipped' Fingerprint design has a total of 3703 stitches, uses 30 foot of thread and takes our embroidery machines roughly around 7 minutes to produce. Check out the video below to see this patch being made, see if you can count the stitches ;-).
The Navy Baseball Cap:
Made from a strong 100% cotton twill, heavy weight fabric this cap has been built with quality in mind. The navy baseball cap has a one size fits all, 6 panelled design and features a robust pre-curved peak, stitched ventilation eyelets and a fully adjustable buckled size strap at the rear.
The Making Video:
Starting at the top of the baseball cap our embroidery machine first lays the thumb print. This design is built up from the outside to the inside. 
Next the machine jumps down and lays the second half of the design, the letters 'ped' from the centre of the baseball cap. 
Finally the embroidery machine again jumps back to the centre of the cap and lays the final part of the design, the text 'whip'. 
Click >>>

HERE

<<< to buy (£16.95)