What Goes... Iron On Patch: The Facts + The Making Video
Posted by BRADLEY GRAVETT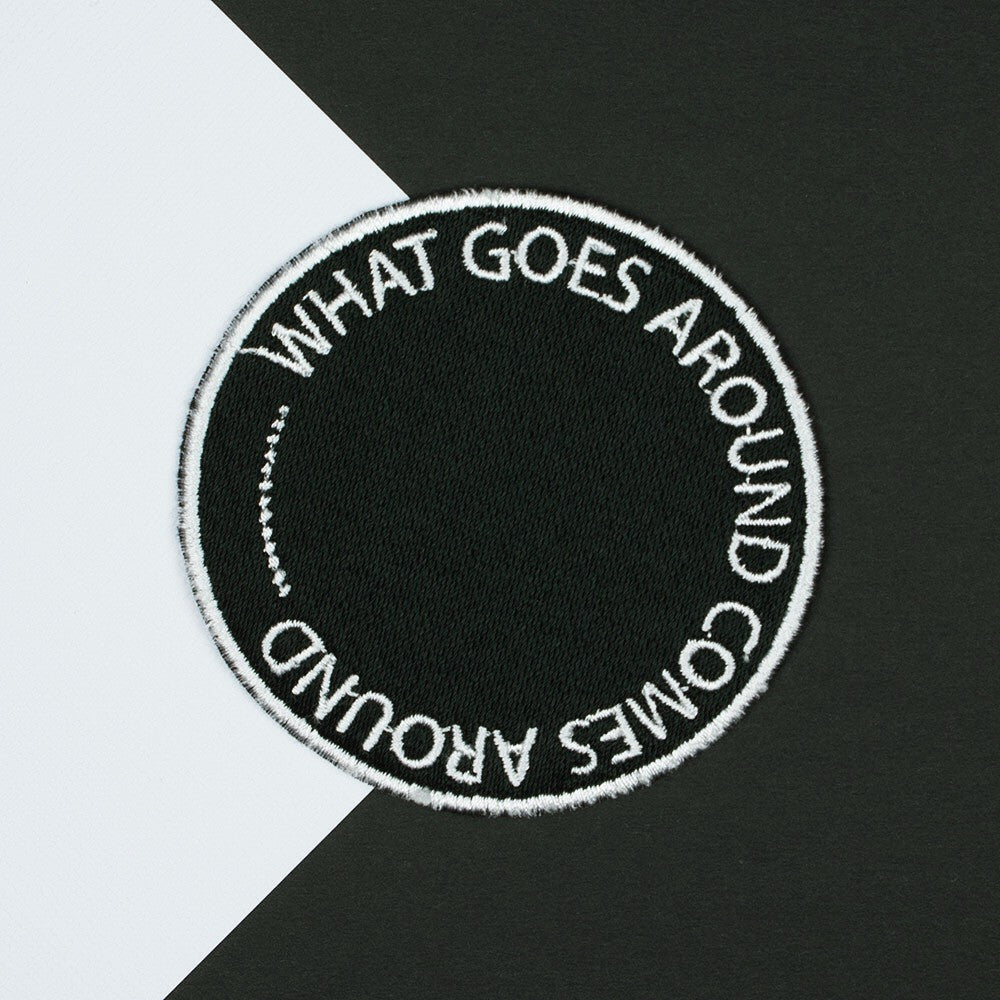 The What Goes… Patch:
"What Goes Around Comes Around…" Defined by the Urban Dictionary as "A phrase meaning you get what you give." and this patch represents just that. With the text caption coming right round on itself; what goes around literally comes around with this one. The patch is sized approximately 7.7cm round, is fully embroidered, features an easy to use iron on backing and is designed, manufactured and shipped by Hatty Hats Embroidery in the United Kingdom.
The colours used:
A combination of 2 colours are used to make the What Goes... iron on patch; a black and a white. The black is used for the background of the patch and the white is used for the text caption and border of the patch.
The stitch count:
(Total number of times the embroidery needle moves up & down.)
The What Goes... iron on patch has a total of 12414 stitches, uses 180 foot of thread and takes our embroidery machines roughly around 20 minutes to produce. Check out the video below to see this patch being made, see if you can count the stitches ;-).
The making video:
To keep this design tidy all the colours are blocked together and laid from the lowest to the highest. 
Our embroidery machine starts off with the black thread and lays the bulk of the patch, the background.
The machine then switches to the white thread and lays the outer border.
Finally; staying with the white thread our machine embroiders the text caption onto the patch.
🔥🔥🔥🔥🔥🔥
Use coupon code: SAVE15 at checkout to save 15% on your first order!
🔥🔥🔥🔥🔥🔥
Buy Now