Rubber Duck Navy Baseball Cap: The Facts + The Making Video
Posted by BRADLEY GRAVETT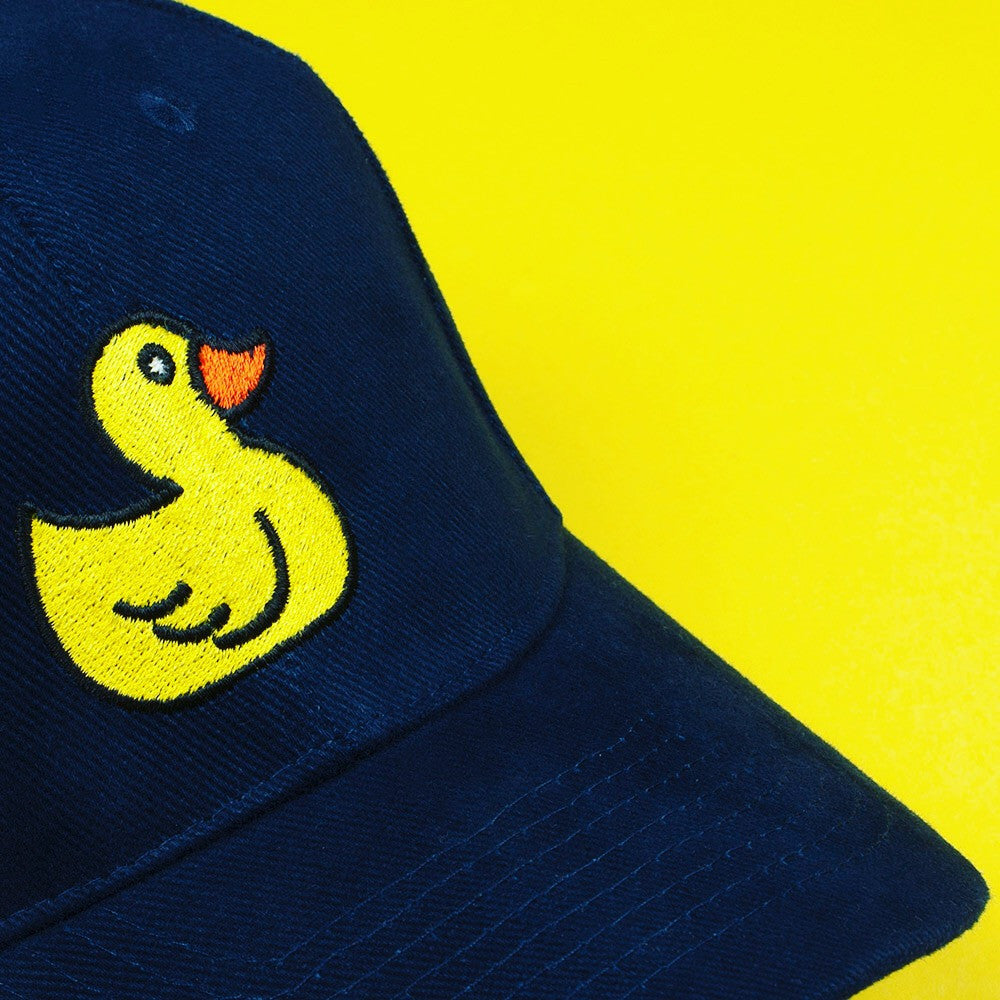 The Rubber Duck Design:
The Rubber Duck embroidered design on the navy baseball cap is based on a flat, side style drawing of a classic bright yellow Rubber Duck; "Quack🐤 Quack🐤". This embroidery is sized approximately 5cm high x 5cm wide and is designed, manufactured and shipped by Hatty Hats Embroidery in the United Kingdom.
The Colours Used:
There are a total of 4 colours used to apply this Rubber Duck design to the navy baseball cap, these colours are; yellow, orange, white and black. The colour thats most used in this design is the yellow for the main body of the duck. The orange is then used for the beak while the white is used the centre of the eye. The black colour then adds all the finer details and outlines to the Rubber Duck embroidered design.
The Stitch Count:
(Total number of times the embroidery needle moves up & down.)
The Rubber Duck design has a total of 5205 stitches, uses 72 foot of thread and takes our embroidery machines roughly around 10 minutes to produce. Check out the video below to see this patch being made, see if you can count the stitches ;-).
The Navy Baseball Cap:
Made from a strong 100% cotton twill, heavy weight fabric this cap has been built with quality in mind. The navy baseball cap has a one size fits all, 6 panelled design and features a robust pre-curved peak, stitched ventilation eyelets and a fully adjustable buckled size strap at the rear.
The Making Video:
To keep this design tidy all the colours are blocked together and laid from the lowest to the highest.
Our machine starts with the yellow thread and lays the main shape of the Rubber Duck design.
Next the machine switches to the orange thread and stitches the ducks beak.
The white thread is then chosen and the eye is laid.
Finally our machine switches to the black colour and embroiders all the finishing details; the outer boarder of the design, the edging round the eye and the wings on the side.
Click >>>

HERE

<<< to buy (£16.95)